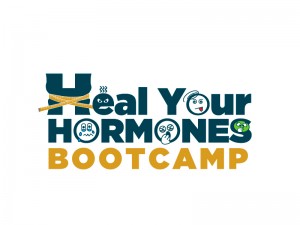 If you've been biohacking any length of time, you know that unraveling complex issues like PCOS, weight gain, hashimotos, fibromyalgia, depression, estrogen dominance, low libido, fatigue, poor sleep and more can get pretty overwhelming. Hormones play a role in all of these issues, yet understanding yours and how to fix them can seem like a herculean task.
Dr. Tim Jackson, DPT is going to take us through his well-respected protocol for biohacking and healing complex hormonal issues. You might know Dr. Jackson as a popular expert in the Paleo community and one of the highly-regarded contributors to MTHFRsupport.com.
This five-week bootcamp is going to offer a roadmap for us to follow that includes running the right tests, understanding your lab results and tackling the challenges they reveal IN THE RIGHT ORDER to heal your hormones and enjoy all the benefits that come from a body that's functioning optimally! 
Register for the Heal Your Hormones Bootcamp (two payments of $209)
Sign up to become a Gold or Silver Klub member and register for this bootcamp for up to half off!