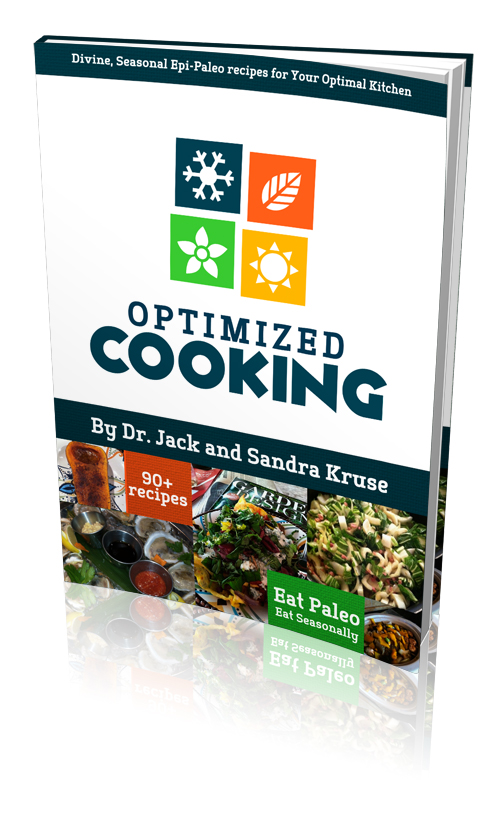 Optimized Cooking was developed by both Dr. Jack Kruse and his wife, Sandra, at their home in Nashville. The concept started five years ago when Dr. Kruse lost more than 130 lbs. in one year by focusing on the fundamentals of biochemistry in diet and exercise. When he began sharing his savory recipes on Facebook, they were an instant hit, and now they can be yours!
This optimal recipe eBook was created with the principles of Dr. Kruse's Epi-Paleo prescription in mind: lower inflammation in the body that destroys cellular signaling and impairs biochemistry, and eat foods that are high in Omega 3s and DHA. The recipes contained in this ebook make following the Leptin Rx easy and delicious! Each section of the cookbook is broken up into seasons, aligning with circadian rhythms so your diet supports your body's unique seasonal needs.
The Epi-Paleo diet, at its core, is based on the following ingredients:
Good quality proteins, like oysters, shellfish and fish
Good quality fats from grass- and pasture-fed animals
Seafood and bone broths
Fermented vegetables and/or probiotics
Purchase & download your copy of Optimized Cooking for only $19.95 and begin your journey to optimal today! As an added bonus, you'll also get a shopping list with ingredients you should always have on hand to eat optimally, in addition to the "The Optimal Kitchen" video, in which Dr. Kruse shows you the spices, utensils, appliances and cookware he uses in his own kitchen to prepare tasty Epi-Paleo meals.
Spinach & Artichoke Casserole
Who doesn't love a casserole?! Now you can have all the goodness of spinach and artichoke dip in a optimized casserole dish. Prepare to wow your tastebuds!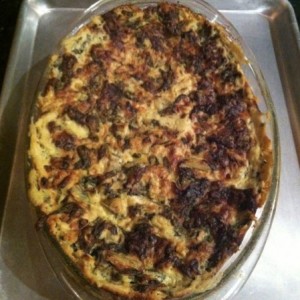 Ingredients:
2 bags fresh chopped spinach
2 cans chopped artichoke hearts
1 cup sour cream
1 pk. cream cheese
1 large onion
6 garlic cloves
2 cups parmesan cheese
4 tbs. Nutiva coconut oil
salt and pepper to taste
Directions:
In a skillet, cook down onions and garlic in oil. Add your chopped spinach and let it cook down as well.
Next, add your sour cream, cream cheese and artichokes and mix. Let cook for a few minutes.
Finally, mix in your parmesan cheese and pour into a casserole dish. Preheat oven to 375 degrees. Let cook for 1 hour before serving.
---
Buy Optimal Cooking eCookbook ($19.95)